With all this rain outside and the fog...I really need some bright yellows around me!
I love the splash of yellow in this bedroom. A color that's not totally taking over the bedroom, but its bringing in a lot of cheer!
A closet definitely look brighter with a splash of yellow right?
Love the colors in this room...in tune with the Tangerine Tango pantone for this year?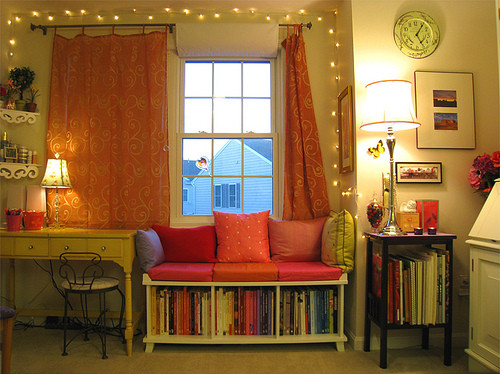 I simply love this table in yellow and the accents around it!
Yellow and Blue...quite a beautiful Mix
Well, with all this rain- I think I would love these yellow umbrellas! But if only I was in Thailand!
What's your COLOR mood board today?