Too much excitement in the house.
The princess is 6 years old and the
tooth fairy
is making her visit pretty soon!
And this is what momma is getting...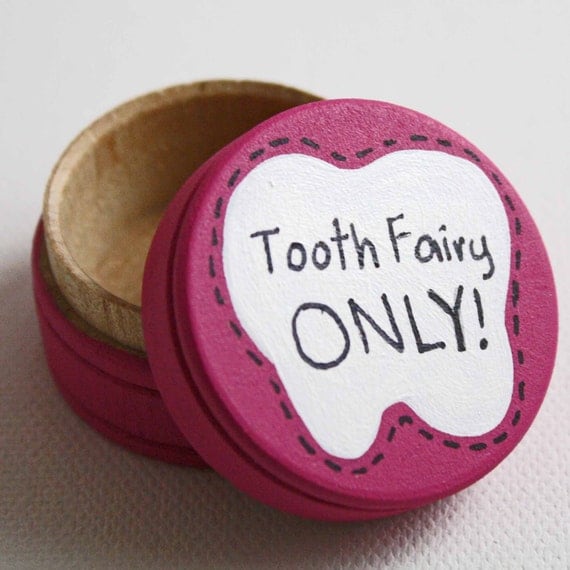 These are adorable wooden tooth fairy boxes which you can find at Jeananne Sizemore's
ArtWhims
.
Visit her store for some wonderful handpainted creations.
Picture courtesy:
ArtWhims